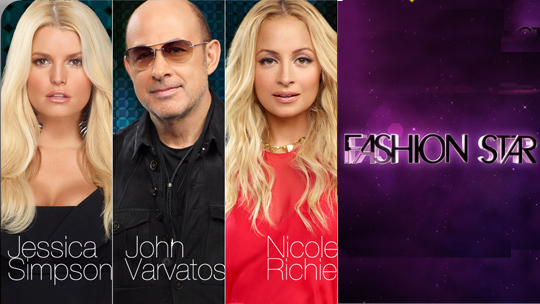 NBC is kind of on a roll with the reality shows, and the fall hit FASHION STAR seems to be a promising addition. It will be hosted by Elle Macphearson and basically is helping the winning designer launch their brand. What I find great is,as much as I dislike Jessica Simpson, her brand has matched Michael Kors in sales, so having her on the panel will really help anyone looking to launch their brand.
In addition to Jessica Simpson the lovely Nicole Richie will be by her side, the House of Harlow is amazing and there is no doubt that she is a fashion force.
And last but not least, the American high fashion menswear designer John Varvatos will be rounding out the judges panel. You might know him as the head designer for all Ralph Lauren Polo brands.
I can't wait for the fall, I will be watching, will you?