I LOVE a few of the items from Madonna and Lourdes'
MATERIAL GIRL
line. I was DYING for a
bandeau top
to go underneath various tank tops that are low under the armpit and whatnot, and
MATERIAL GIRL
has them for $5! I was excited!I Bought the black leather one BUT I got an xsmall, I can def use a small, so I might go to exchange it. xsmall fits but it doesn't have any ease in it so I might go for a size up, the barely had any left so I don't know if I'll be lucky enough to do so.
when I went the M lab collection of jewelry was on sale.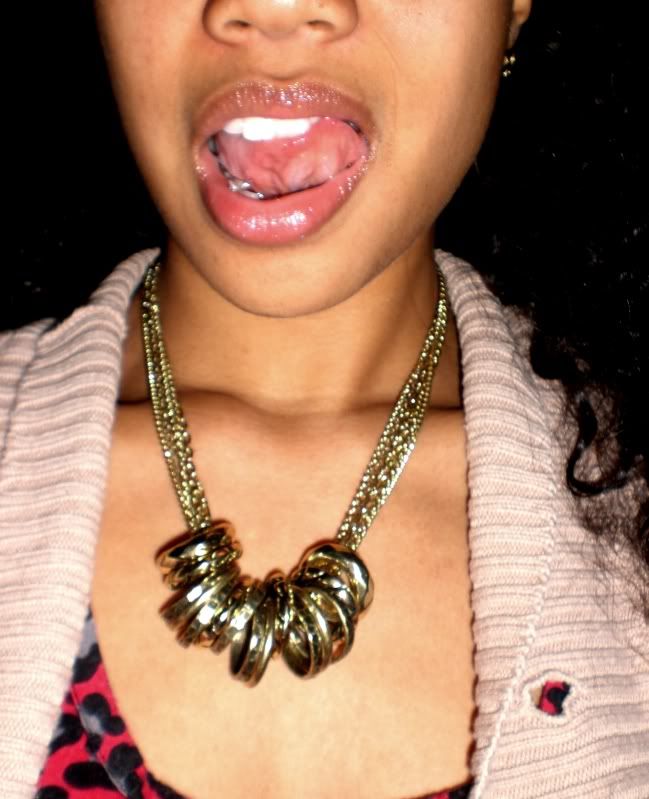 My plan was to go to Forlove and buy 2 necklaces i saw online for $18, But i bought 5 necklaces and a headband AND some earrings for $15!!!! I was super excited :)
(the rest under the cut:)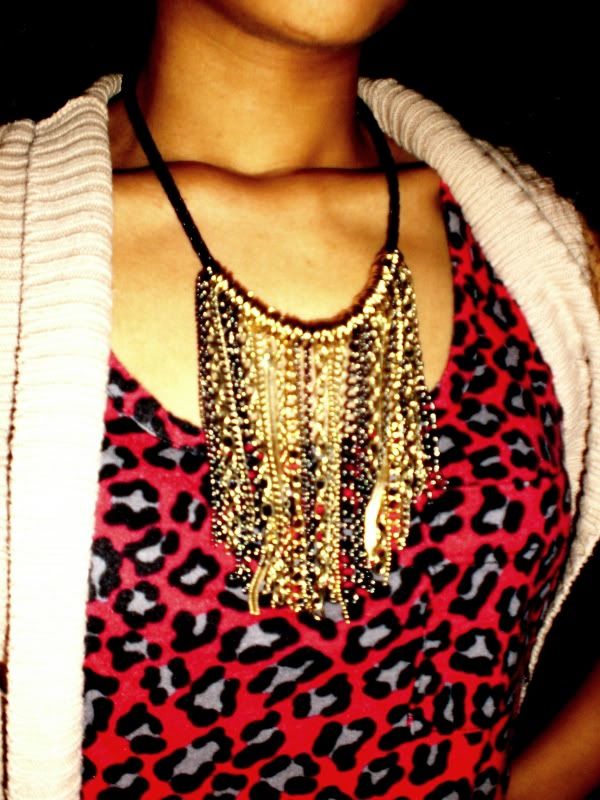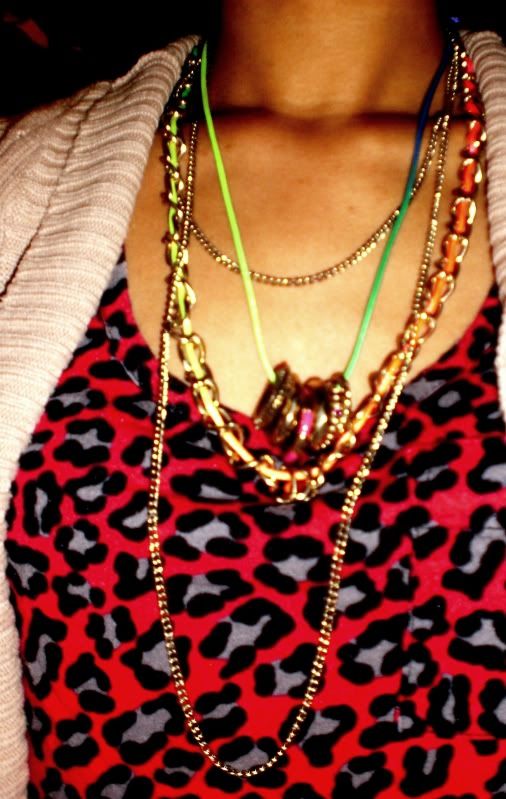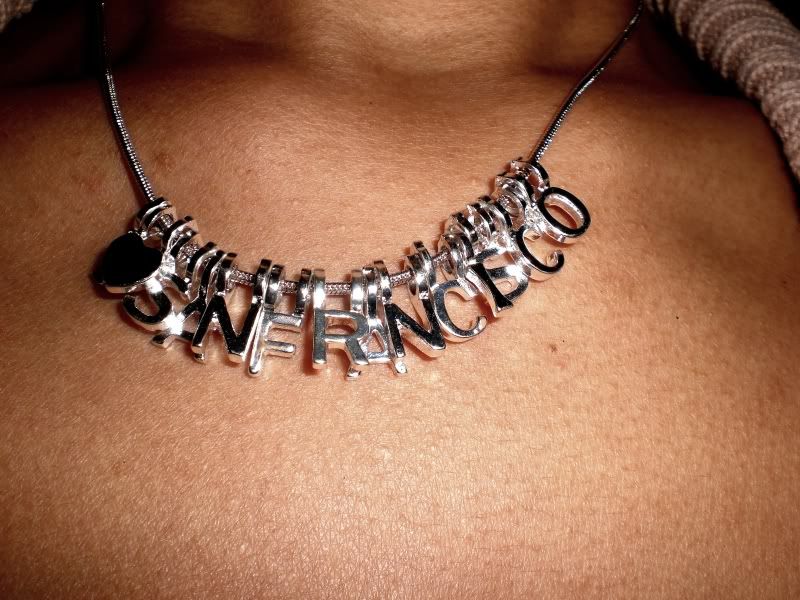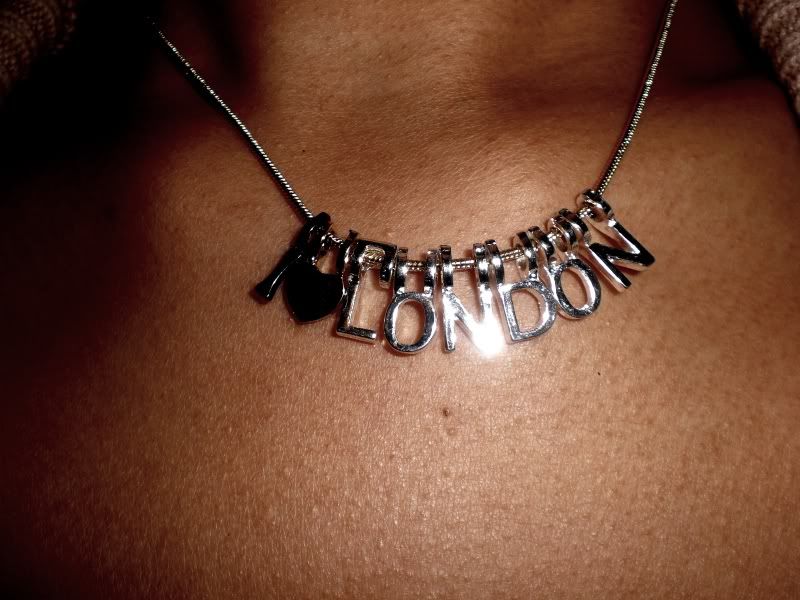 I dont have a pic of the earrings or the headband but yea they're pretty dope too, I MIGHT see what else they have IF i go and exchange that bandeau.And LOL at my large collarbone.