I want... NEED... AND WILL HAVE BTW.
Thank you TargetXMulberry collab. Alot of people complain about high end lines doing one for a smaller brand but honestly, for me... It works perfectly. Im a college student. Im not going to spend $1,000 on a bayswater, HOWEVER, I can spend $50 on the target version! They're pretty much the same, and make me just as happy. OCTOBER 10!! Im at the store, they better have it... I CAN'T WAIT: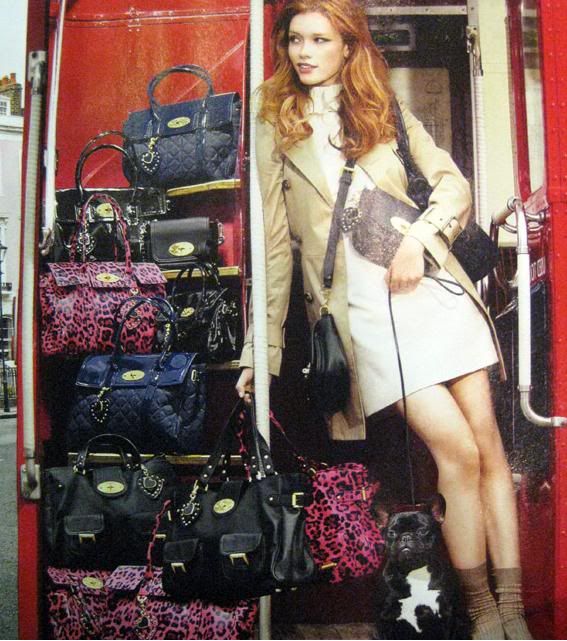 I saw this ad in the new TEEN VOGUE (it has Justin Beiber on the cover... weird)
YOU ALREADY KNOW WHICH ONE I WANT.... PINK LEOPARD!!!! DUUUUUUHHHH.
I sound like a 15 year old... You have no clue how excited I get over new purses.
Im not really interested in the other ones but they are available for $14.99-49.99.
OH and for those who asked, here is a photo of my signed marc jacobs shirt! Better ones coming on friday: