Miss Trendsetter at
http://www.fashion-art-culture.com
was dope enough to give me a great interview, be sure to check it out!
She asked great questions :)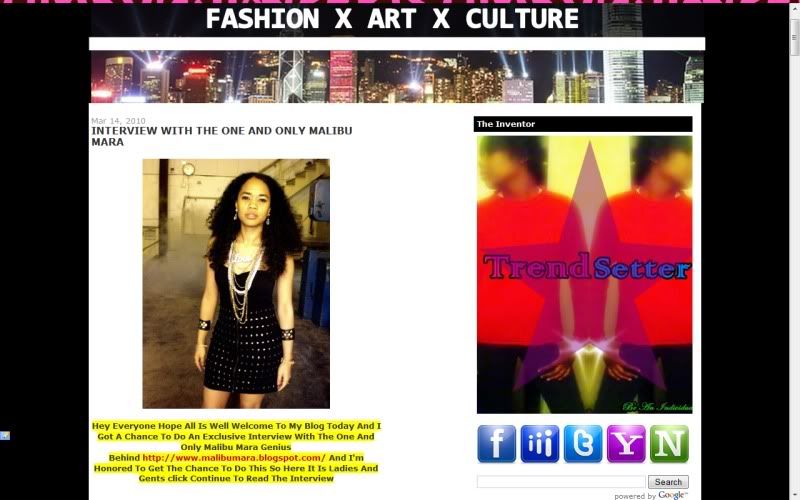 ALSO The band i did the cover for, THE ACCESSORIES have featured me, TWICE. I've been so busy i never found this out till now!
CHECK OUT THEIR MUSIC, i saw them once, but not the last time!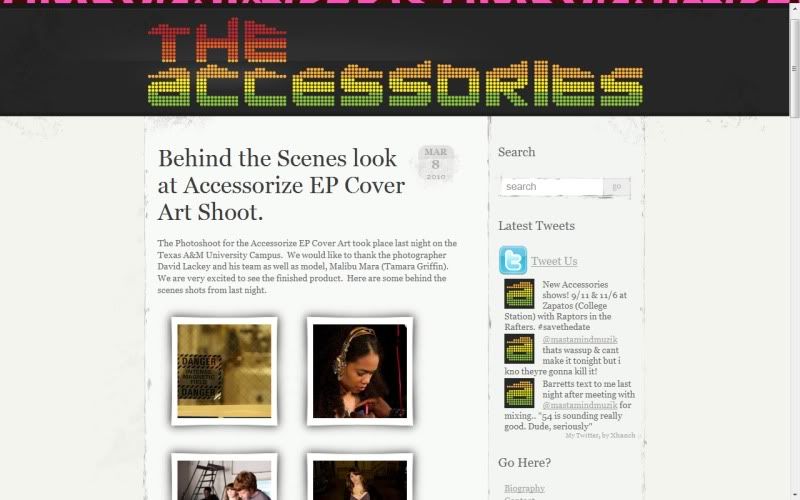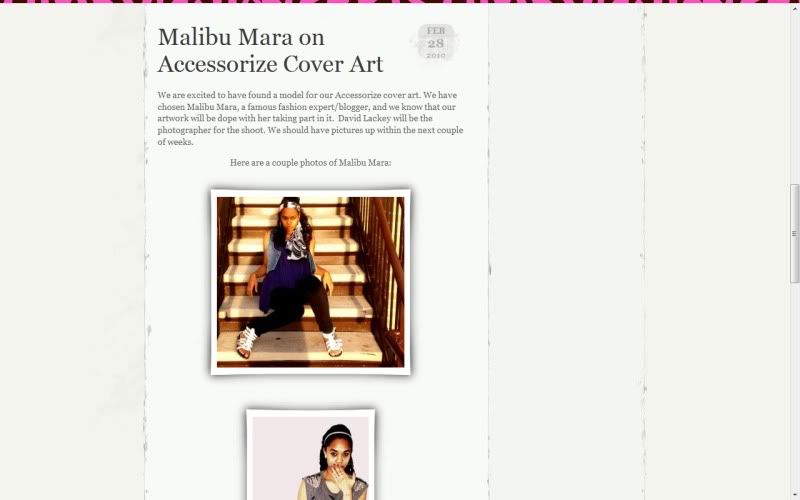 The accessories are super dope

check out their site
HERE
and follow them on twitter
http://twitter.com/tamyess
CLICK the photos to check out the sites :)