I LOVE the harajuku lovers fragrances and today while i was in the mall i got swooned by Harajuku overload!The summer limited edition scents are sooo CUTE and smell way better than the regular ones! They are called sunshine cuties, SOOo appropriately named!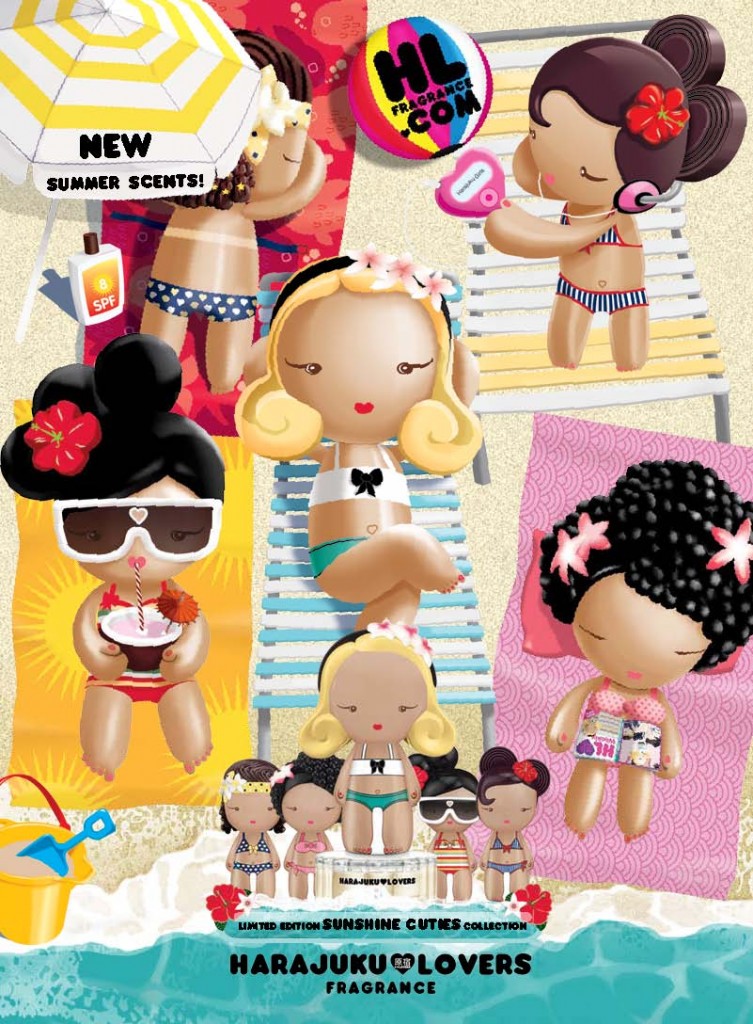 I have Baby and Music regular ones, but the Baby and Music Sunshine Cuties are LOVE!
I
WANT
NEED THEM ALL!!!!!!!!!!
ANNND i stopped by the jewelry counter BC i was buying my Disney Couture Alice in Wonderland Bracelet... and saw HARAJUKU LOVERS JEWELRY!
Lol at my crappy polyvore.
But yess i love the jewery,
I just added more things to my summer want list :)
I got random stuff today. I feel like i should do some haul posts when i go shopping,
would you watch them?
Is that something you want to see on the blog?
LEMME KNOWW!