Jay SwagX MalibuMara
http://www.jayswag.com/2010/08/melody-ehsani-interview.html
FOR those who haven't caught on yet,
Jay Swag
and I have been working together on some posts and interviews. It has been going very well! Im happy to finally write with someone consistent and doing somethings that i don't normally do on Malibumara :)
My latest post has been an interview with
MELODY EHSANI!!!!
She was so sweet and shes very empowering so
check her out
!!! SHE's AWESOME,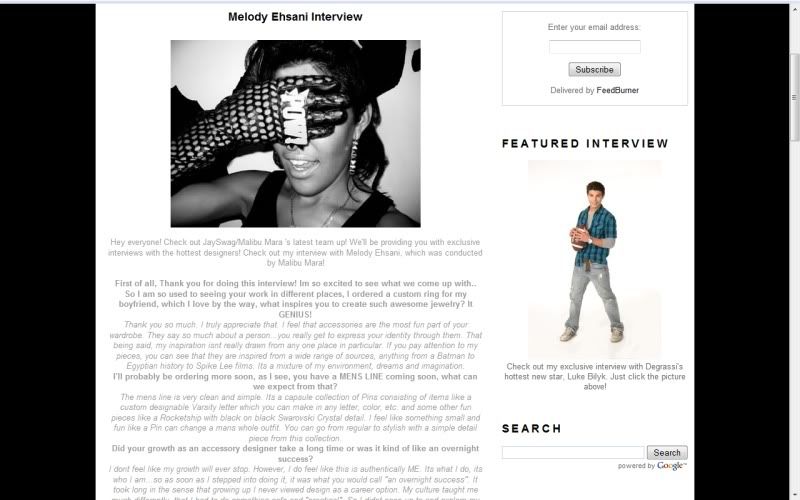 http://www.jayswag.com/2010/08/melody-ehsani-interview.html