So while I was sleeping Kanye delivered one of the greatest Coachella hip-hop sets of all time.
Everyone will not get over the fact he is wearing a womens blouse. WTVS, it looks good :D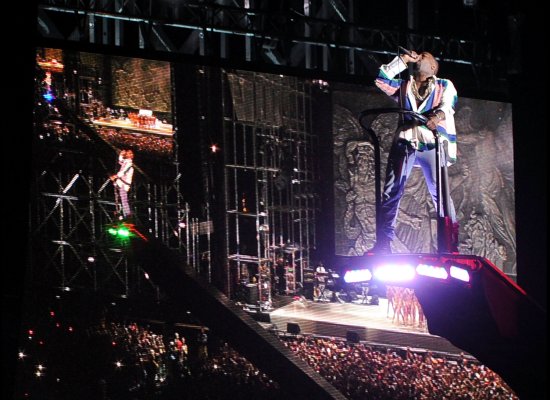 Of course he also wore his signature red. Can we exchange a bracelet Ye?
I wish there were better photos of his clothes, but he looked pretty awesome. Oh and lets not mention that I got invited to a VIP blogger tent at coachella :/ I can't wait to finish school.
Celebs bring the lookbook.nu-esque style out during Coachella while looking rather satorialist. I give best dressed to my favorite model, there might be a bias here: CHANEL IMAN!