I was going to do an elaborate DIY tutorial BUT I was inspired by one of my favorite youtubers
AnneorShine
! I did pretty much the same as her, I have a lot of old materials left over from projects since I'm a fashion student. if you don't have these materials at home hobby lobby is a good place to one stop shop! I adjusted the measurements to fit my box though:
I found this box by chance on sale for $2! It looks dingy but I remembered Anne's tutorial so I knew I could do it with this box, BEFORE: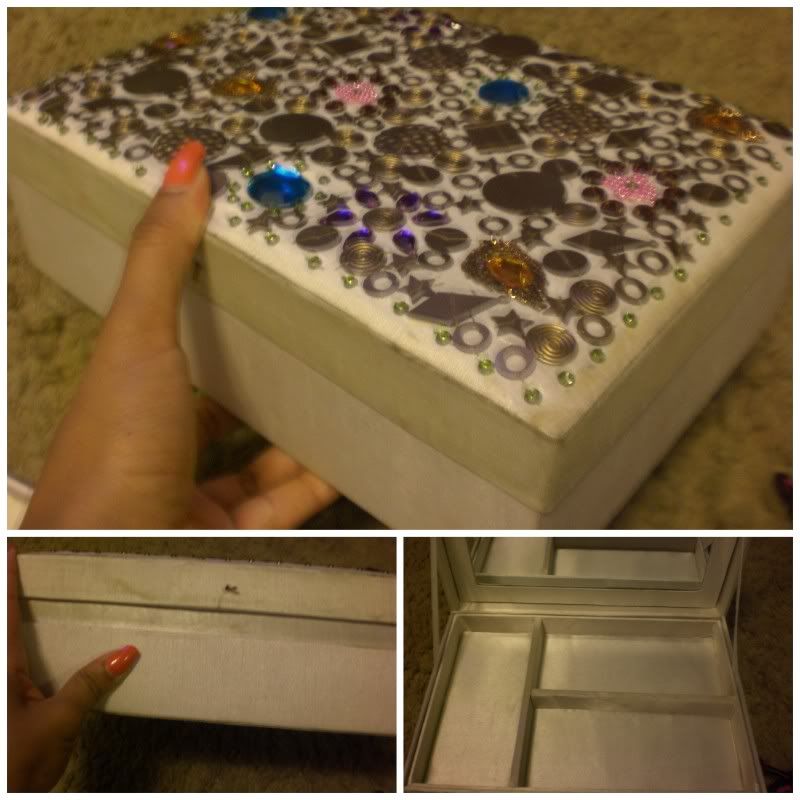 AFTER:
I just added trim to the sides to cover how gross it looked before. LOL
Most of my rings are too fat to put in the holders but I like having most of them lying out flat. Also the top 3 rows are my actual "nice" rings so its good that I put them somewhere other than a random box.
OMG ignore my nails. But the right panel is my fat rings, all my favorite rings are fat LOL. I'm wearing my 3 favorite rings. The other 2 panels on the left are my watches and my current stack. And yes that is the Arty ring in blue on the pointer and red on my ring finger.