In Olympic Spirit, Friday Inspiration is dedicated to Team USA. Can I say that Man Repeller and I have Olympic watching priorities in order because we both agree women's swimming nail art is waaayyy UNDERRATED.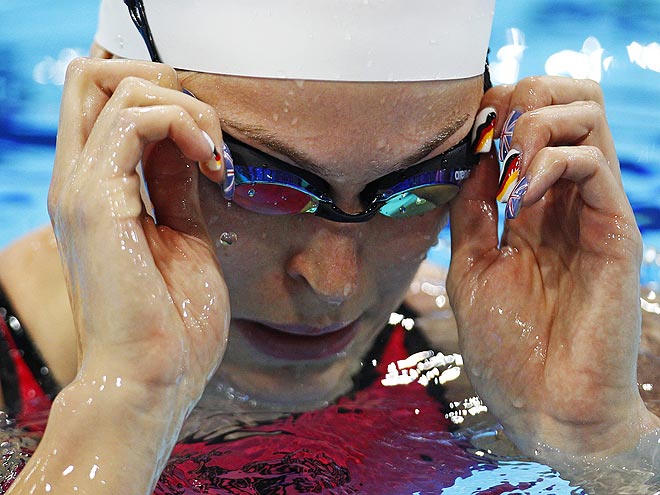 Patrick B. Kraemer/EPA/Corbis
Daniel Ochoa De Olza/AP
BUT, we all know who the real fashion icon is--Ryan Lochte.
Since I AM from Houston and all
... I appreciate TV Johnny and Paul Wall for really hooking up my latest dose of eye candy with an American flag grill. The grill is one of Lochte's signature looks. He's a little more "out there" style-wise than other athletes. I think that went without saying.
ALSO,
I need these shoes in my life. Expect Lochte spam for a while.