The Classroom in Rice Village has to be one of the coolest places in Houston and they don't really even sell anything for me!( Well, their Ebbets Field hats will slowly be collected) They're a premium menswear shop located in the Heart of Rice Village and I must say, when they have an event; it doesn't disappoint.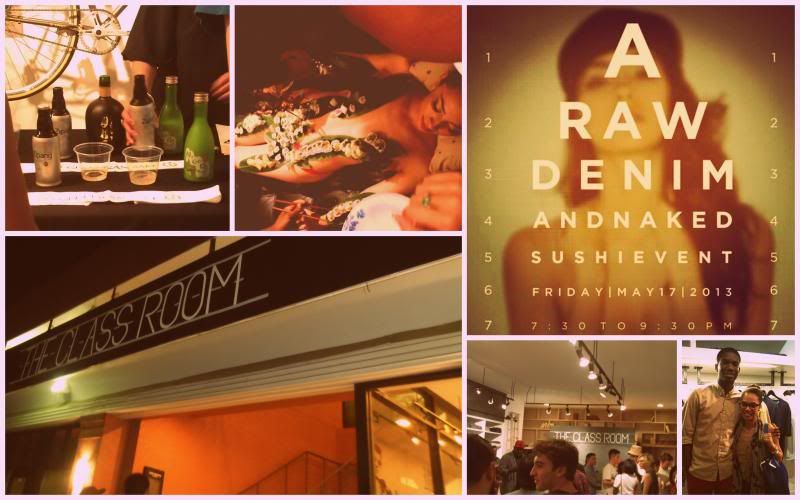 LtoR:Sake Sampling. I liked 2/3. Which is better than my altime record of 0/2// Naked Sushi yo// Raw Flyer// Store front// Crowded Crowd.// Ran into Dom from the Food Monsters! Best food blog in Houston.
I'm also pretty obsessed with Raw Denim just because of the uniqueness behind the product. Raw denim is basically denim in its purist form, denim that is unwashed after the production process. I get the allure but if I hate anything, it's denim crocking on everyday surfaces. Also... they kind of prefer you NOT wash these jeans and if you do, you can only give them a wash after 6 months (but no longer than 1 year). People do weird things like keep them in the freezer to avoid all things gnarly. You can check out the actual raw denim experts on their jeans
here
because I am no expert.
Don't forget to stop by the Classroom when your in the Village, or online here:
http://theclassroomshop.com/