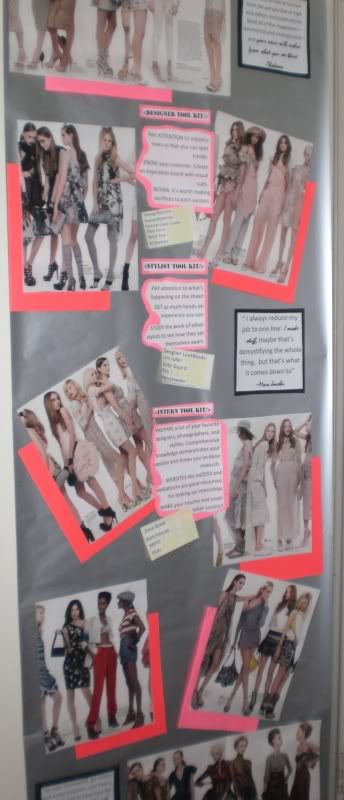 This post makes my bulliten board seem so small but it isnt, lol,
I like it alot, it is a career guid a la teen vogue. Its about 9feetX3feet.... pretty big.
IN OTHER NEWS,
my sewing class is going ok... until today and the serger magically broke while i was on it....
-_____-
Yea, so i have to come in tomorrow to make up some work. LAME. I would have been done but i am not friends with sewing on sleeves.
PS. Everyone check out kanye wests new blog?
Its super dope, it kinda reminds me of kesh's blog but im sooo jealous.
Kanye is too cool. he posted this Givenchy shirt that is tooo DIE for.
i would wear it and im a chick.
moment of silence.